Technologies we Love
The latest and greatest.
CLIENT reviews
Awww, shucks.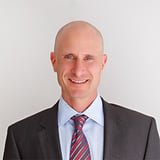 I have been working with the team from Disruptive for almost a year. These guys are the REAL DEAL. Before Disruptive, I had worked with several of the large web site development/SEO companies that advertise to law firms across the country. Dissatisfied with "cookie cutter" content and unresponsive client reps, I sought out Disruptive to help us build a web presence in the highly competitive Baltimore personal injury / medical malpractice litigation market. The DSRP team embraced the challenge. The results they have achieved have been outstanding. If anyone reading this is interested in increasing the online sales, branding and marketing power of their business, I HIGHLY recommend working with Disruptive.
Paul M. D'Amore
Founder – D'Amore Personal Injury Law, LLC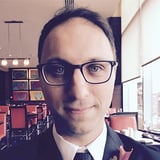 The Disruptive team is one of the most creative and reliable teams i've had the pleasure of working with. Just as much as they are solid designers and engineers – they are excellent thought-partners, helping me navigate the trickier parts of product strategy.
Alex Gorstan
Product Manager - OPOWER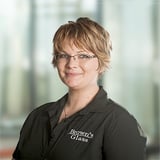 We highly recommend selecting Disruptive. They were helpful, skilled, and genuinely interested in presenting our company in the best possible light. They made every effort to learn about us, and present us in a way that was both professional and modern. We were treated with respect and dignity. They went the extra mile to make sure that our photos and even the tiny details, were just right so that our website looks great.
Hannah Brown
Office Manager - Brown's Glass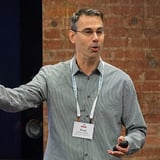 I'm not sure my business would have gotten off the ground several years ago had it not been for DISRUPTIVE. As a valuable asset during my launch, the team made a potential challenging situation seem effortless. Technically savvy, creatively incredible and wonderfully nice...that's exactly how I would describe DISRUPTIVE to anyone looking at hiring them.
Doug Sandler
Best Selling AuthoR, Motivational Speaker
Our Clients
Wonderful people we've had the pleasure of working with.